Patrick Senft
On the evening of 1 September 2022, Argentina's Vice President, Cristina Fernández de Kirchner, survived an assassination attempt outside her Buenos Aires home. The would-be assassin pointed his handgun at Ms. Kirchner (see Figure 1) and reportedly pulled the trigger. Nothing happened. Nonetheless, media reporting has claimed that the weapon was loaded—and thus either suffered from a mechanical malfunction or failed to fire as a result of user error. Argentinian President Alberto Ángel Fernández said that "Cristina remains alive because, for a reason not yet technically confirmed, the gun, which contained five bullets, did not fire".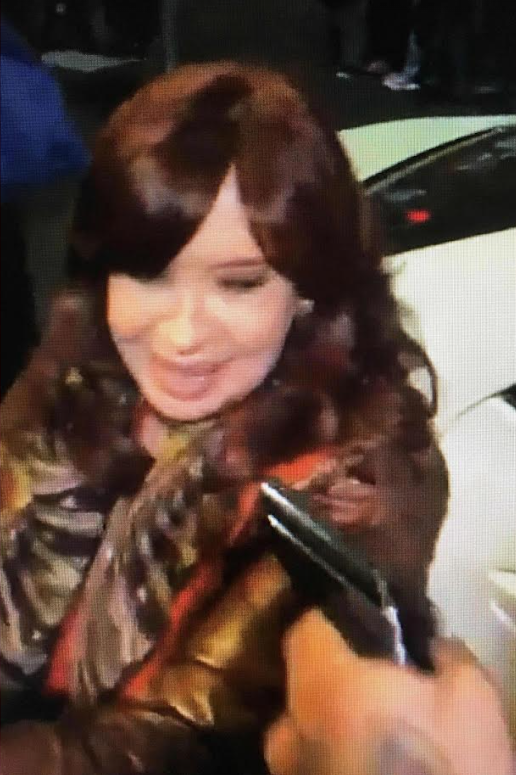 The firearm in question has been identified in several sources simply as a "Bersa pistol", and some commentators have observed that it could be chambered for either the .32 ACP (7.65 × 17SR mm) or .380 ACP (9 × 17 mm) cartridges. An image purporting to show the assassin's handgun on the ground allows for a more precise assessment (see Figure 2). The weapon can be positively identified as a Bersa Lusber 84, chambered for .32 ACP.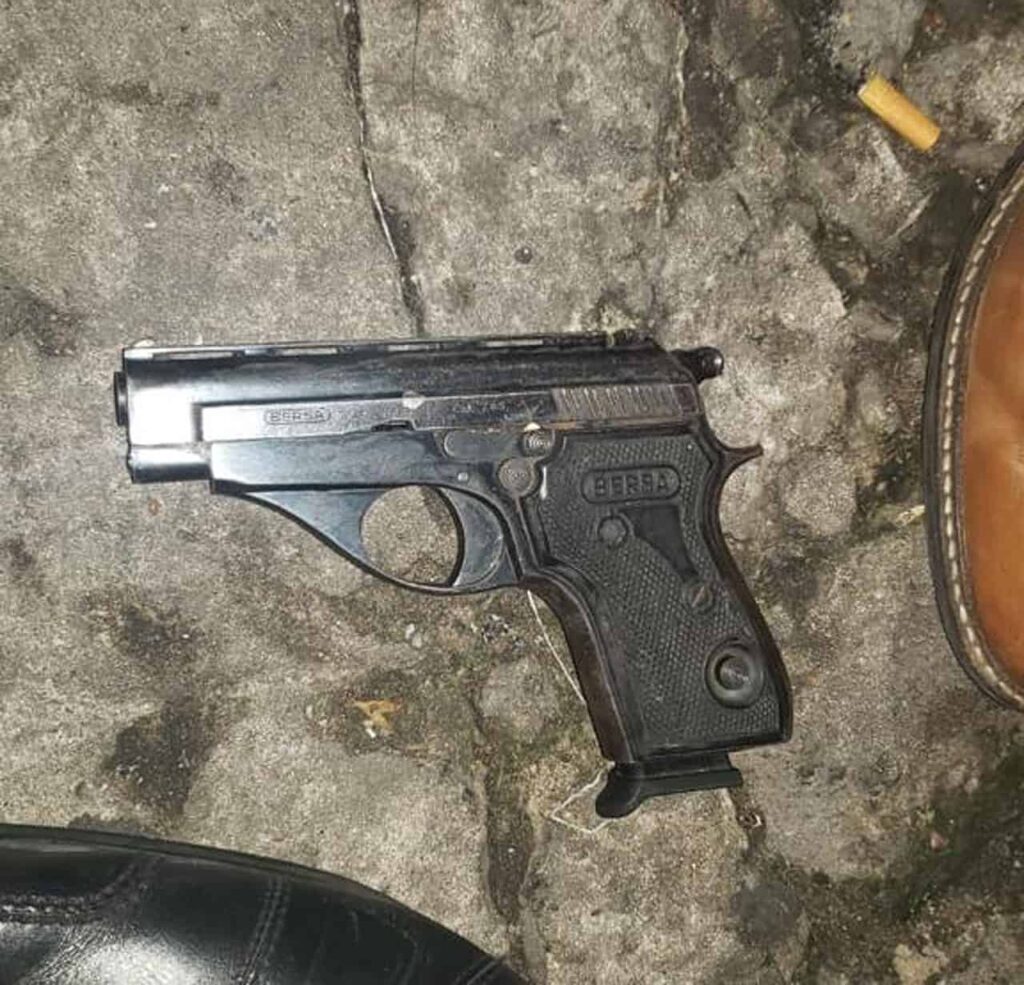 Bersa is an Argentine arms manufacturer, and probably the country's most important private-sector small arms producer. The company was founded in the mid-1950s by Italian immigrants. Today, Bersa only produces handguns. For a short time in the 1960s, Bersa also manufactured rifles chambered for the .22 LR (5.6 × 15R mm) cartridge, and shotguns chambered in 14, 16, 20, 28, and 36 gauge. However, Bersa's long gun sales ultimately proved insufficient to sustain continued production. Nonetheless, Bersa appears to have recently considered future long gun production at the time of writing.
The Bersa Lusber 84 is a hammer-fired, single-action-only, semi-automatic handgun operating on the simple blowback principle (see Figure 2). It was developed in 1973 and manufactured from 1975 until 1978, when it was replaced by the Bersa Lusber 844. The Bersa Lusber 84 constitutes the first Bersa handgun chambered in a larger calibre than .22 LR, and was intended for export to Europe. At the time, firearms chambered in a calibre exceeding .22 LR could not be sold to civilians in Argentine. However, countries such as Italy and the Netherlands offered a lucrative market for the Bersa Lusber 84, and the '7.65 Browning' (.32 ACP) chambering was popular in Europe at that time.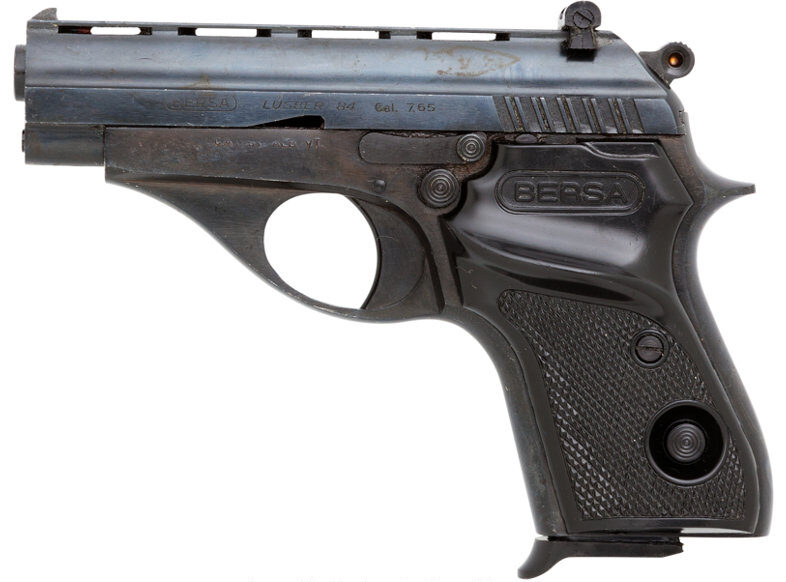 The Bersa Lusber 84 is visually similar to other handguns chambered for .32 ACP—especially the Beretta 70 after which the Bersa Lusber 84 was allegedly modelled. Nevertheless, the Bersa Lusber 84 can be readily distinguished from similar handguns by the presence of the distinctive sighting rib (similar to what one might see on a sporting shotgun) which runs along the top of the slide. Other differential features include its elongated trigger housing and its adjustable rear sight. The sighting rib (sometimes seen as a 'ventilation band') was fairly common on handguns in the mid-sixties and seventies, but fell out of favour as it serves no practical function and adds complexity to the manufacturing process. The Bersa Lusber 84 can also be quickly differentiated from its successor, the Bersa Lusber 844, which lacks the adjustable rear sight and the sighting rib. The available imagery makes it relatively straightforward to positively identify the Bersa Lusber 84 from its distinctive physical characteristics, supported by visible "BERSA" markings on the left-hand grip plate and frame.
From the available information, it is not clear why the gun did not fire as it was reportedly loaded, and the would-be assassin pulled the trigger. However, some media outlets seem to suggest that the gun did not fire due to user error. With a single-action-only handgun, this would most likely be a case of failing to cock the hammer, and some media sites went so far as to publish instructional diagrams showing how to rack the slide of a Bersa handgun correctly. Alternatively, the manual safety may not have been disengaged by the attacker. If user error did not cause the gun to misfire, issues with the ammunition or the firing mechanism could have been responsible.
Technical Specifications
Calibre: .32 ACP (7.65 × 17SR mm)
Barrel length: 90 mm (3.5 in.)
Overall length: 168 mm (6.63 in.)
Height: 120 mm (4.75 in.)
Action: Blowback
Feed device: 8-round detachable box magazine
Sources
Aoraha, Claudia, Adriano Torres, Jack Newman & Natalia Penza. 2022. 'Terrifying moment assassin's gun JAMS as he tries to shoot Argentina's vice president in the head at point-blank range and he is tackled by security'. 2 September. Daily Mail Online. <https://www.dailymail.co.uk/news/article-11171761/Man-detained-pointing-gun-Argentine-vice-president.html>.
Bersa. 2022. 'Armas'. <https://www.bersa.com.ar/armas>.
Binley, Alex & Matt Murphy. 2022. 'Cristina Fernández de Kirchner: Gun jams during bid to kill Argentina vice-president'. BBC News. 2 September. <https://www.bbc.com/news/world-latin-america-62762421>.
Chapterhouse. 2003. 'The Bersa Pistol Family.' < https://web.archive.org/web/20081029171838/http://bersachapterhouse.50webs.com/family.html>
Crane, Emily. 2022. 'Argentina VP Cristina Fernandez de Kirchner's would-be killer had 100 bullets in home.' 2 September. New York Post. <https://nypost.com/2022/09/02/argentina-vp-cristina-fernandez-de-kirchners-attacker-had-stash-of-bullets/>.
Cuellar, Julio. n.d. 'Historia-bersa'. <https://www.academia.edu/38704062/Historia_bersa>.
El Confidencial Online. 2022. 'Intentaron Asesinar a Cristina Kirchner'. 1 September. <https://elconfidencialonline.com/intentaron-asesinar-a-cristina-kirchner/>.
The Handgun Information Resource. n.d. 'Bersa Handguns'. Gentiron.com. <https://www.genitron.com/Handgun-Database>.
HighPlainsDrifter59. 2012. 'BERSA Lusber 84 Disassembly'. YouTube video: 18 May. <https://www.youtube.com/watch?v=vuAuFjKHaGU>.
Hutchsurplusfan. 2019. 'Bersa .32 acp 844 Lusber unbox review and disassembly'. YouTube video: 20 April.<https://www.youtube.com/watch?v=lhX-h87By8U>.
Rey, Débora & Almudena Calatrava. 2022. 'Argentina's Vice President Cristina Fernández Survives Assassination Attempt, After Gun Misfire'. 2 September. Time. <https://time.com/6210544/argentinas-vice-president-cristina-fernandez-survives-assassination-attempt-after-gun-misfires/>.
Small Arms Survey. 2004. Small Arms Survey 2004: Rights at Risk. Geneva: Small Arms Survey. <https://smallarmssurvey.org/resource/small-arms-survey-2004-rights-risk>.