N.R. Jenzen-Jones
Over the past five years, Bulgarian Arsenal 5.56 x 45 mm AR-M9 and AR-M9F self-loading rifles have been documented in the hands of Libyan, Yemeni, and Sudanese armed forces. In each of these cases, sources indicate that the weapons in question may have been provided by the United Arab Emirates (UAE). According to EU annual reports, Bulgaria has exported significant quantities of small arms and light weapons to the UAE since 2007 (when Bulgaria joined the EU). Recent media reports have noted Bulgaria's important role as a supplier of small arms and light weapons to Gulf countries, including Saudi Arabia and the UAE. Some 30,000 assault rifles formed part of a 2010 deal between Bulgaria and UAE.
In mid-2013, the Libyan 11th 'Lightning' Battalion posted a series of images to their official Facebook page showing members armed with AR-M9F rifles (see below), which feature folding metal buttstocks. The 11th Bn was, at the time, described as having 'rapid response' duties as well as conducting close personal protection (CPP) details. The page has been inactive since mid-2014. A handful of modern Arsenal firearms were identified in Libya towards the end of the 2011 Civil War. Images on the 11th Bn Facebook page also show members of the Lightning Battalion operating several NIMR AJBAN 440 light tactical vehicles, which are manufactured in the UAE. Sources within Libya told ARES that the 11th Bn was supported by the UAE, receiving camouflage uniforms, equipment, body armour, weapons, communications devices, and vehicles.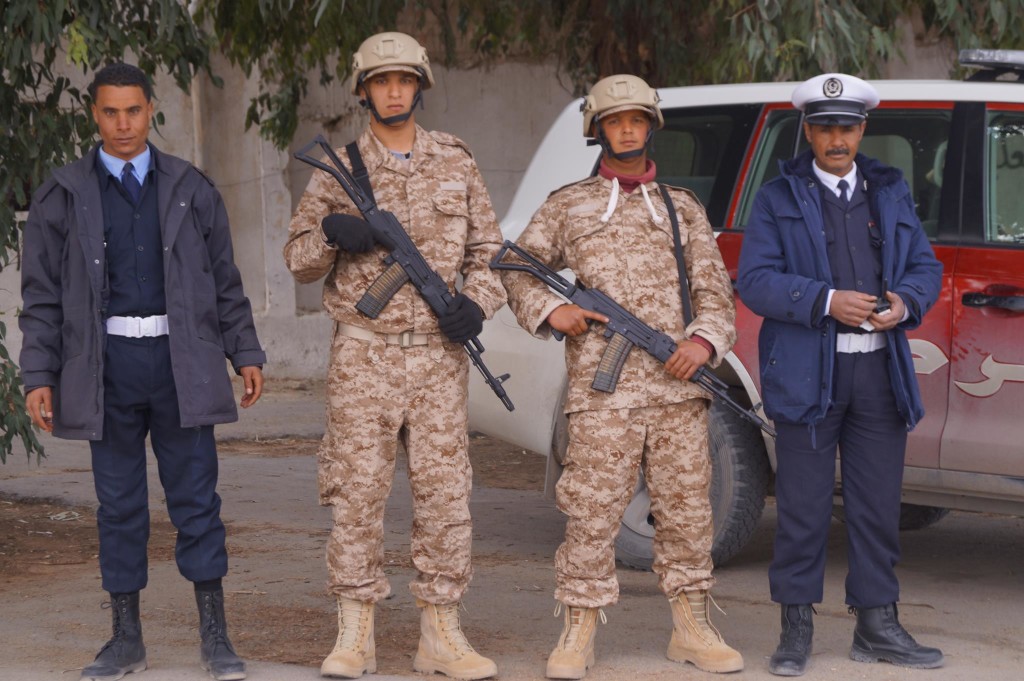 Photo 1: Members of the Libyan 11th 'Lightning' Battalion (centre) armed with Arsenal AR-M9F self-loading rifles assist with traffic police duties, May 2013.
On 23 November 2015, the UAE's The National newspaper published a series of images  (see example below) showing the training of a "new batch of pro-government Yemeni resistance fighters" conducted at a facility within Al-Anad airbase near Aden, Yemen. It is unclear exactly how many fighters were trained during this phase of the programme, but a later series of images taken at the same camp and published 17 December 2015 notes that more than a thousand fighters graduated in what is described as the "second batch [of the] UAE-trained Yemeni resistance". The fighters are pictured armed with AR-M9 rifles, which feature a fixed polymer buttstock. Several observers incorrectly identified these weapons as AK-101 rifles.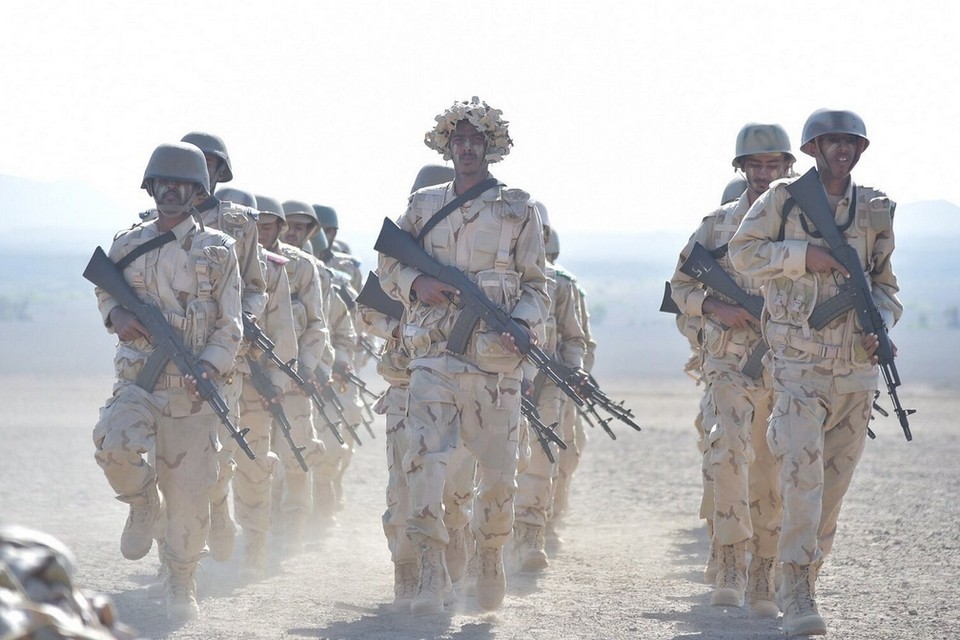 Photo 2: Yemeni fighters trained by UAE forces parade with Arsenal AR-M9 self-loading rifles at Al-Anad airbase in Yemen, November 2015.
Yemeni Major General Ahmed Saif Al Yafei, described as the commander of the fourth governorate in Aden, is also pictured in the series. He is armed with a UAE Caracal Model F self-loading handgun. Caracal pistols are believed to have been supplied to Libya by the UAE, being especially common within the Supreme Security Committee (SSC). Model F handguns have previously been the subject of arms diversion within Libya as documented by ARES, and are also circulating illicitly on the country's black market, with several examples recently offered for sale via social media.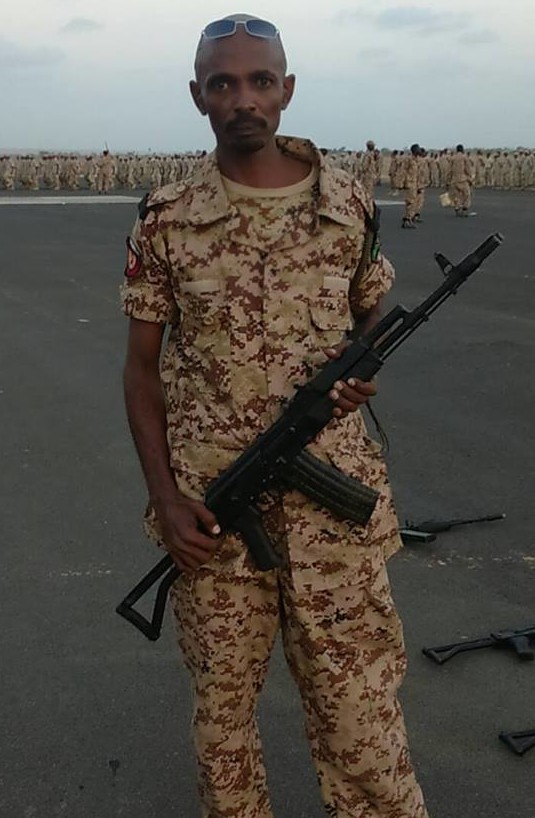 Photo 3: A member of the Sudanese Armed Forces poses with an Arsenal AR-M9F self-loading rifle in Yemen, prior to being killed in action on 26 January 2016. 

An image posted to the official Facebook page of the General Command of the Sudanese Armed Forces on 30 January 2016 (above) shows a Sudanese soldier armed with an Arsenal AR-M9F rifle. The image shows what are likely to be three more AR-M9F rifles, and dozens of troops in the background. It is not clear whether Sudanese armed forces have been equipped with these weapons, or whether the soldier in question is posing with a weapon from another force. According to the information provided, he was killed in action in Yemen on 29 January 2016. Sudan has been supporting the Saudi-led coalition fighting in Yemen.
In recent months, AR-M9F rifles have also been offered for sale via social media in Libya, priced around the 2000 to 2500 LYD (approximately 1450 to 1800 USD) mark. ARES has documented the serial numbers of limited numbers of AR-M9F rifles circulating illicitly in Libya, and this material will be included in a forthcoming Small Arms Survey report. The Bulgarian government has not yet responded to a tracing request issued in this matter; however, ARES continues to track the sale of AR-M9F rifles and other weapons via social media in Libya and elsewhere.
Technical Specifications
AR-M9

Calibre: 5.56 x 45 mm
Overall length: 985 mm
Barrel length: 415 mm
Weight (unloaded): 3.85 kg
Muzzle velocity: 870 m/s
AR-M9F


Calibre: 5.56 x 45 mm
Overall length (stock unfolded): 970 mm
Overall length (stock folded):  720 mm
Barrel length: 415 mm
Weight (unloaded): 3.85 kg
Muzzle velocity: 870 m/s
Special thanks to Alex Wambugu & Sami Tarhuni. Technical specifications and images from Arsenal. Header image credit: Reuters. Other images as credited in-text.
Remember, all arms and munitions are dangerous. Treat all firearms as if they are loaded, and all munitions as if they are live, until you have personally confirmed otherwise. If you do not have specialist knowledge, never assume that arms or munitions are safe to handle until they have been inspected by a subject matter specialist. You should not approach, handle, move, operate, or modify arms and munitions unless explicitly trained to do so. If you encounter any unexploded ordnance (UXO) or explosive remnants of war (ERW), always remember the 'ARMS' acronym:
AVOID the area
RECORD all relevant information
MARK the area to warn others
SEEK assistance from the relevant authorities