N.R. Jenzen-Jones with Yuri Lyamin
Update 151011: The Russian Ministry of Defence has recently uploaded a video to their YouTube channel, showing a Sukhoi Su-34 employing a KAB-500S PGM over Syria.
Update 151006: A recent image from Pravda shows Russian technicians with a Su-34 carrying the KAB-500S PGM. Markings present on the munition indicate that it was produced in 2013.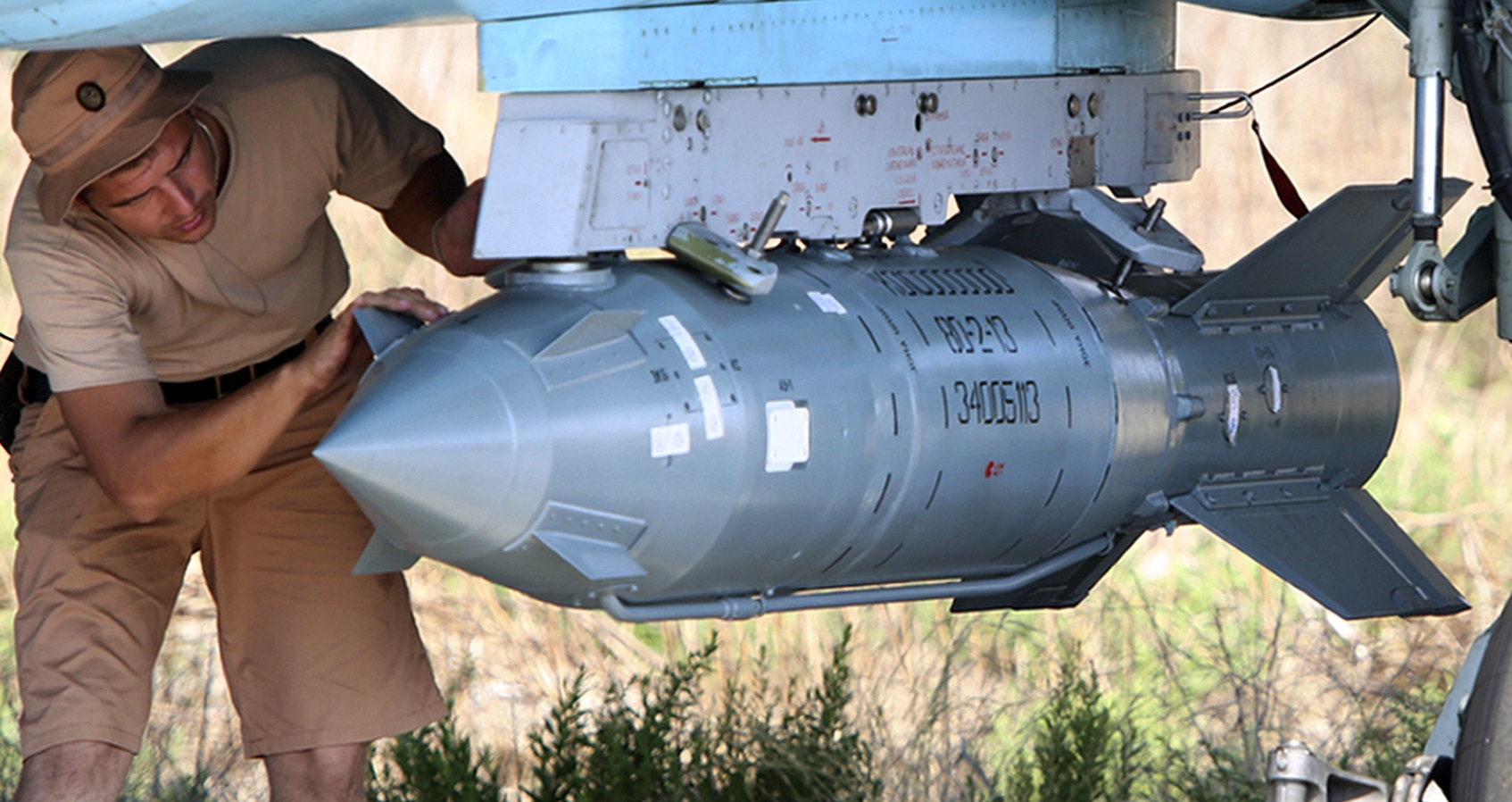 Photo credit: Alexander Kots/Komsomolskaya Pravda.
Original post:
Recent Russian news footage shows a Sukhoi Su-34 strike fighter (NATO reporting name: 'Fullback') carrying what appears to be a KAB-500S precision guided munition (PGM). The Su-34 is a modern strike fighter, entering service with the Russian Aerospace Forces in 2014. The KAB-500S is a GLONASS-guided munition, operating on a similar principle to GPS-guided munitions produced by western manufacturers. It was first displayed at the MAKS 2003 air show and expo, and continued to undergo minor design changes. The KAB-500S series are the only satellite-guided PGMs in Russian service; other available models use laser or electro-optical (TV) guidance. The accuracy of the KAB-500S is given by the manufacturer as 7-12 m; laser-guided and TV-guided equivalents have a stated accuracy of 4-7 m.
The KAB-500S was developed in the 2000s by Region Scientific & Production Enterprise in collaboration with the Kompas design bureau. Region is now part of Korporatsiya Takticheskoye Raketnoye Vooruzheniye (KTRV), a Russian company which was formed by the amalgamation of earlier state enterprises and research institutes in 2002. KTRV also markets the more widespread KAB-500Kr, as well as the KAB-500-OD and KAB-1500Kr. In addition to the KAB-500S variant produced for the Russian armed forces, KTRV offers the KAB-500S-E for export. The technical specifications for this model are below.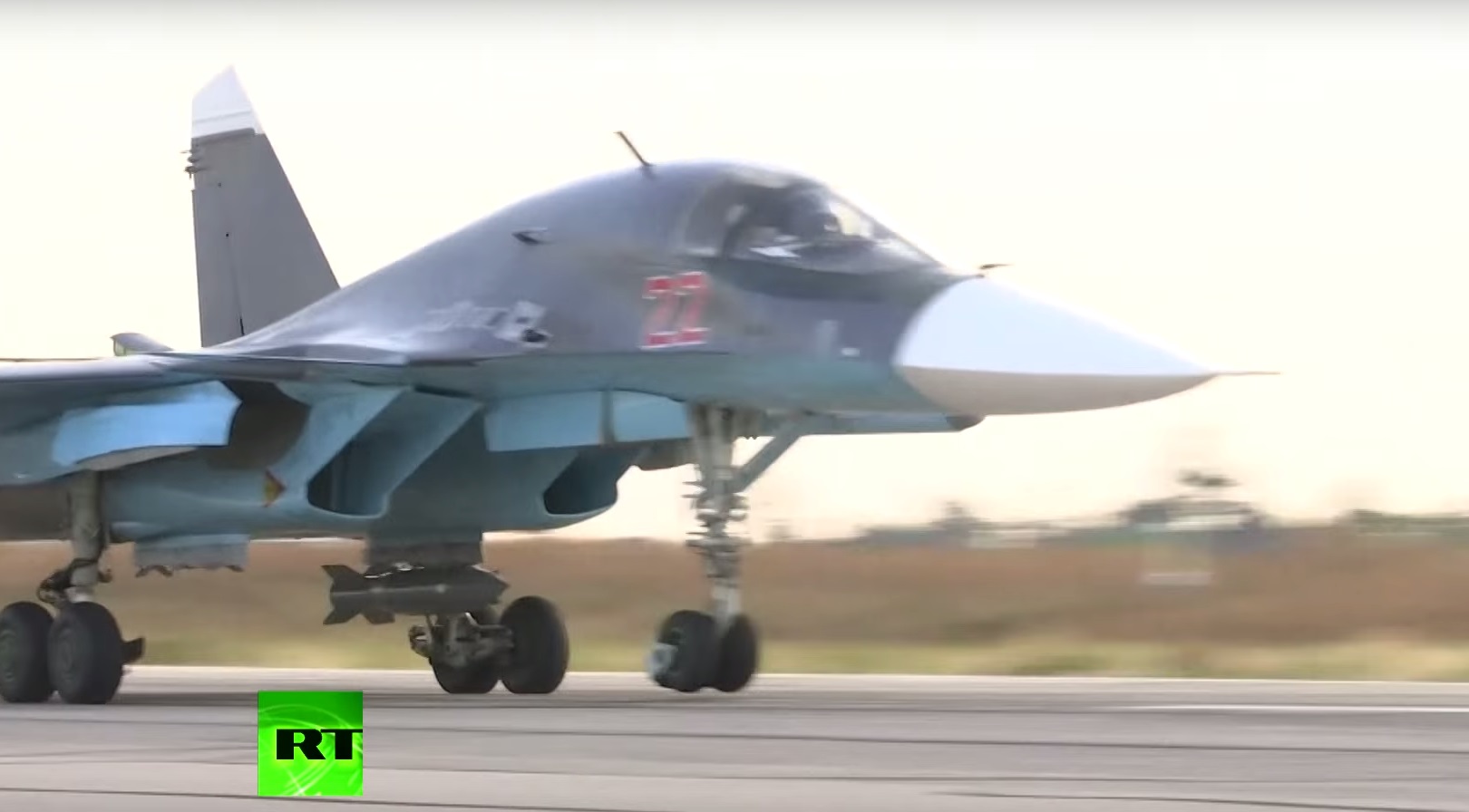 Whilst the capabilities of this weapon are not especially noteworthy, its use by the Russian Aerospace Forces is somewhat surprising. Despite fielding quantities of other KAB-500 series PGMs (including the KAB-500Kr, KAB-500-OD, and KAB-500L), the Russian Ministry of Defence was believed to have rejected the purchase of the KAB-500S due to its high cost, and the adoption of modernised targeting systems which increase the accuracy of unguided munitions. As such, Russian sources indicated to ARES that the presence of the KAB-500S in Syria came as a surprise many domestic observers of Russian military developments.
KAB-500S-E Technical Specifications
Total weight: 560 kg
Explosive weight: 195 kg
Overall length: 3.0 m
Diameter: 400 mm
Wingspan: 750 mm
Delivery height: 500 – 5000 m
Delivery speed: 550 – 1100 km/h
Accuracy: 7-12 m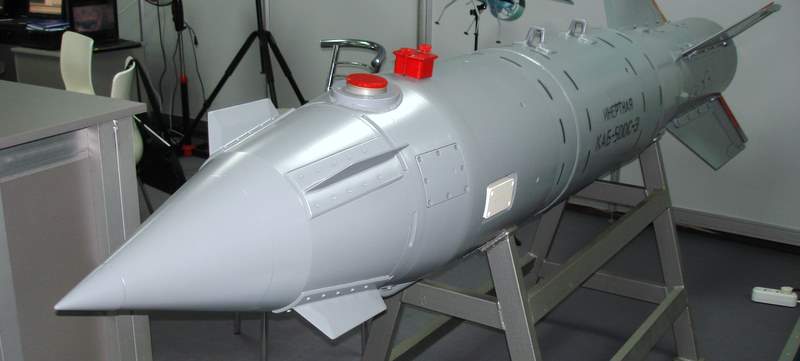 ARES has also documented a number of other Russian aircraft operating in Syria, including Mil Mi-17 transport helicopters and Mi-24 attack helicopters, Sukhoi Su-24 series attack aircraft, Su-25  close air support aircraft, and Su-30 fighter aircraft, as well as Ilyushin Il-78 tanker aircraft and Dozor and Orlan unmanned aerial vehicles (UAVs). In addition to the KAB-500S, Russian aircraft have been seen fitted with FAB-250 and OFAB-250-270 unguided aerial bombs, as well as air-to-air missiles and air-to-surface rockets.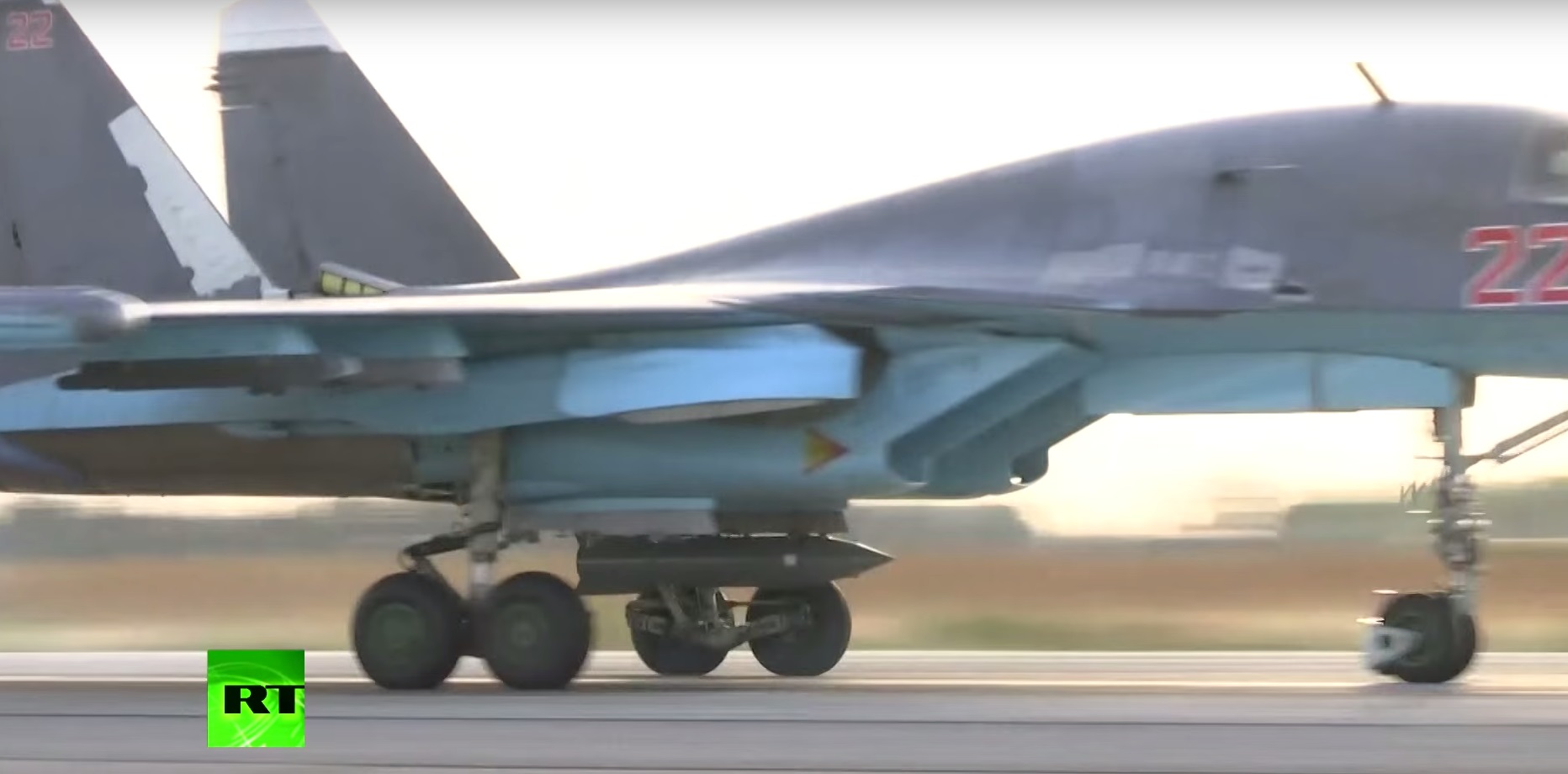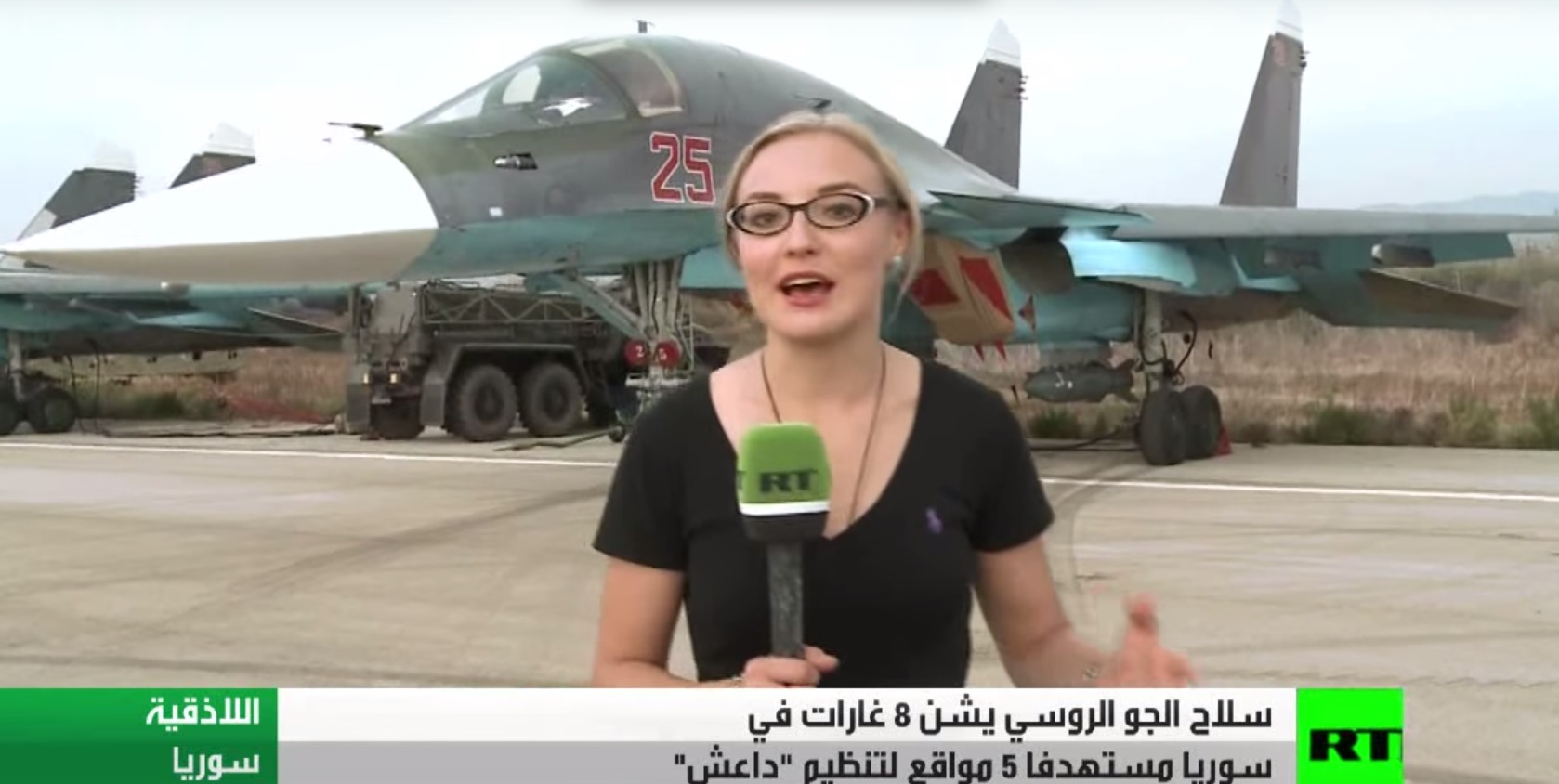 Special thanks to Ivan Kochin. Photo credits: RT News (screengrabs) and Игоря Коротченко (KAB-500S-E). 
Remember, all arms and munitions are dangerous. Treat all firearms as if they are loaded, and all munitions as if they are live, until you have personally confirmed otherwise. If you do not have specialist knowledge, never assume that arms or munitions are safe to handle until they have been inspected by a subject matter specialist. You should not approach, handle, move, operate, or modify arms and munitions unless explicitly trained to do so. If you encounter any unexploded ordnance (UXO) or explosive remnants of war (ERW), always remember the 'ARMS' acronym:
AVOID the area
RECORD all relevant information
MARK the area to warn others
SEEK assistance from the relevant authorities