Armament Research Services (ARES) is pleased to announce the release of Special Report 4, Munitions Employing Sensor-fuzed Submunitions: Do they Comply with the Convention on Cluster Munitions?. Special Report 4 critically evaluates the definition of "cluster munition" established by the Convention on Cluster Munitions (CCM), in order to assess the convention's applicability to cargo munitions carrying sensor-fuzed submunitions (such as the Sensor Fuzed Weapon, formerly manufactured by Textron in the United States). The report explores the operational rationale behind sensor-fuzed submunitions as well as briefly addressing the unexploded ordnance (UXO) hazard posed by such munitions. It then explains the technical characteristics which distinguish sensor-fuzed submunitions from their conventional counterparts.
Drawing on a range of primary sources, confidential interviews with industry and military personnel, secondary literature, and the perspectives of several prominent ordnance experts, Special Report 4 establishes a methodology for assessing weapons which carry sensor-fuzed submunitions. It then applies the nine-step test described in that methodology to five of the most common weapons which employ sensor-fuzed submunitions that remain in inventory or use today.
Special Report 4 finds that two of the five selected munitions are prohibited under the CCM, and that the factors which determined CCW compliance are not always directly connected to the stated principles of minimising harm to civilians and civilian objects. The report concludes by considering sometimes overlooked hazards of sensor-fuzed submunitions, as well as the potential for unintended consequences which may arise from an outright ban of these weapons.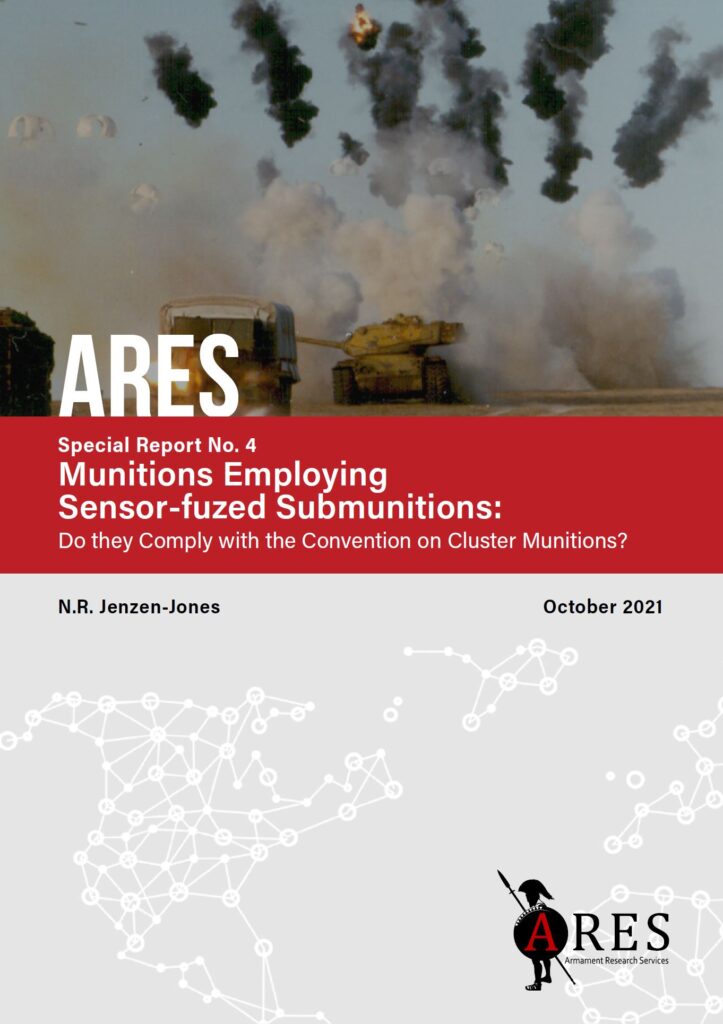 To read the full publication, click here.
For more publications from ARES, see our Publications page.