Ivan Kochin with Ali Richter
As early as the spring of 2014 there were reports of Soviet 9K330 Tor (NATO reporting name: SA-15 'Gauntlet') operating within Ukraine. The 9K330 is a short range, self-propelled surface-to-air missile (SAM) system, first introduced into Soviet service in the late 1970s. Several modernised variants have subsequently been introduced into service, including the 9K331 Tor-M1, which was adopted by the Russian armed forces in conjunction with older 9K330 systems.
The Ukrainian armed forces formerly operated the 9K330, however these units were withdrawn from service in 2001 due to a shortage of spare parts and other maintenance concerns. It is not clear whether any attempts to recommission these systems has been undertaken, as has been evidenced with other  materiel such as the 2S7 Pion self-propelled gun.
The Tor-series SAM systems documented in Ukraine are likely to have been operated by pro-Russian separatists or by the Russian Ground Forces. The operation of such vehicles and weapon systems requires a certain degree of training and technical proficiency.
The first video of a Tor series system in Ukraine was allegedly filmed on 2 September 2014, from a trolleybus travelling from to Krasnodon, in the Lugansk area.
The following video was apparently filmed on 5 September 2014, but was not posted to YouTube until 12 April 2015. It shows a Tor-M1 system in transit through Krasnodon.
Several images and some video footage showing remnants of 9M330 and 9M331 missiles (particularly the forward guidance section) in Ukraine have also surfaced.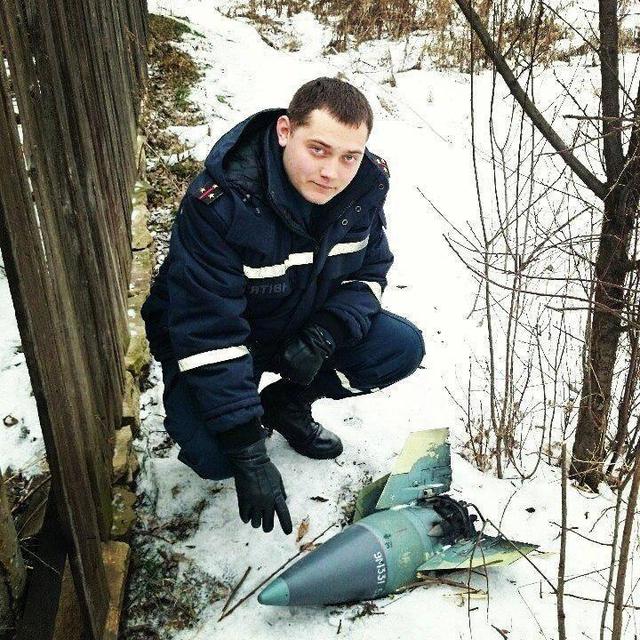 Technical Characteristics
9K330 Tor (firing 9M330 missile)
Engagement range:                                         1.5-12.0 km
Maximum engagement altitude:                  6.0 km
Maximum number of targets:                       1
Missile flight speed:                                        700-800 m/s
Missile weight:                                                 165 kg
Warhead weight:                                             14.5 kg
Missile length:                                                 2898 mm
Missile diameter:                                            235 mm
Missile wingspan:                                           650 mm
Remember, all arms and munitions are dangerous. Treat all firearms as if they are loaded, and all munitions as if they are live, until you have personally confirmed otherwise. If you do not have specialist knowledge, never assume that arms or munitions are safe to handle until they have been inspected by a subject matter specialist. You should not approach, handle, move, operate, or modify arms and munitions unless explicitly trained to do so. If you encounter any unexploded ordnance (UXO) or explosive remnants of war (ERW), always remember the 'ARMS' acronym:
AVOID the area
RECORD all relevant information
MARK the area to warn others
SEEK assistance from the relevant authorities