Boris Karpa (MicroBalrog)
The newest Russian man-portable air defence system (MANPADS), the 9K333 Verba ("Pussy Willow") has been finally issued to the Russian armed forces, having made its appearance with the Ivanovo VDV division after passing Army testing in the summer of 2011 and being confirmed for production in late 2011.
The Verba is an advanced weapon in several ways. It features improved engine performance and a heavier warhead (approximately 1.5 kilograms), as well as extended range. The new MANPADS can now hit targets at ranges of 500 to 6,500 meters, altitudes of up to 4.5 kilometres, and at a speed of up to 500 meters/second.
However, the real innovative features of the 9K333 are the updated warhead seeker and fire control system. The seeker has been upgraded from the previous-generation Igla-S missile, enhancing accuracy and improving the seeker's ability to filter out interference, improving its performance against countermeasures. Unlike the seeker on Igla, which uses two separate IR sensors that cross-check against one another, the Verba's seeker makes use of three, making it even harder for a target aircraft to disrupt the system using decoys.
The 9K333 launchers in a unit are linked to an Automated Control System, which tracks potential targets before they are within engagement range, and automatically assigns the task to the launcher crew that is best poised to fire on the target. This is claimed to reduce the Verba crews' reaction time by a factor of 10 (from a previous time of 3 to 5 minutes). Furthermore, according to Colonel Andrey Musienko, the commander of the 98th VDV Division's Air Defence Regiment, "the use of the automated system avoids incidents related to human errors, such as friendly fire attacks on a plane or helicopter."
That said, it remains unclear whether units other than the 98th VDV division will receive this weapon any time soon. Given that it has taken two years for it to be produced in a quantity sufficient for one unit, we remain sceptical.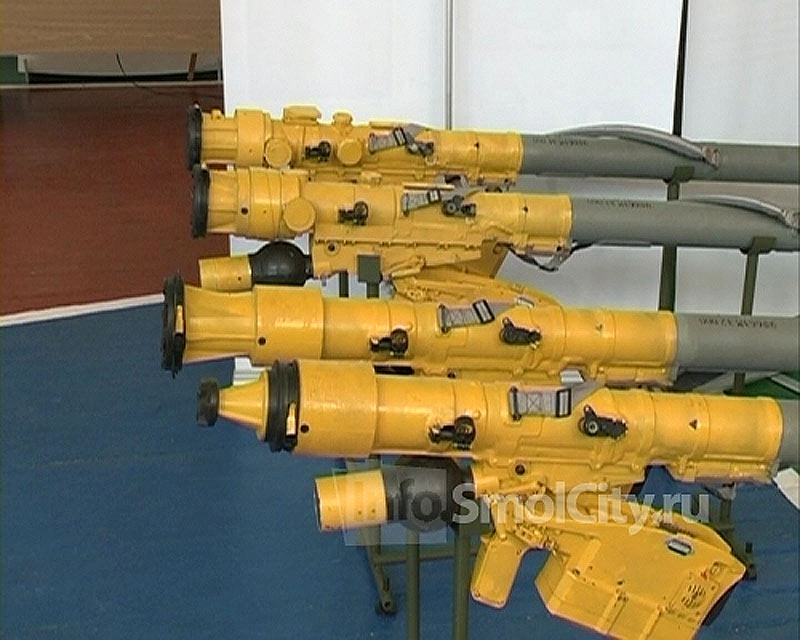 Demonstration models of Russian MANPADS, with the 9K333 Verba at the back.
Sources:
Rossiyskaya Gazeta, 02.06.2014
Topwar.ru, 02.06.2014
Enix.ru 11.06.2011
Note: The header image for this post shows the 9K338 Igla-S MANPADS. To date, no good image of the 9K333 Verba in use with Russian forces has been seen.