Armament Research Services (ARES) is delighted to announce the release of Research Report No. 10, Black & Grey: The Illicit Online Trade of Small Arms in Venezuela. The culmination of a long-running investigation, Research Report 10 examines a new and thriving segment within Venezuela's black-market arms trade, which has proliferated primarily through social media and secure messaging platforms.
The report presents a snapshot of the illicit trade in small arms and ammunition in Venezuela, focusing on those trades made via online platforms. It presents a range of key findings, including an assessment of countries of origin; an examination of craft-production enabled by the import of so-called '80% lowers' and components; diversion of arms from Venezuelan security forces; and strong connections to the U.S. domestic firearms market. Numerous confidential sources are interviewed to present unique insights into the Venezuelan black and grey markets.
Research Report 10 will be supplemented by a second report examining the trade in small-calibre ammunition in Caracas in the coming months.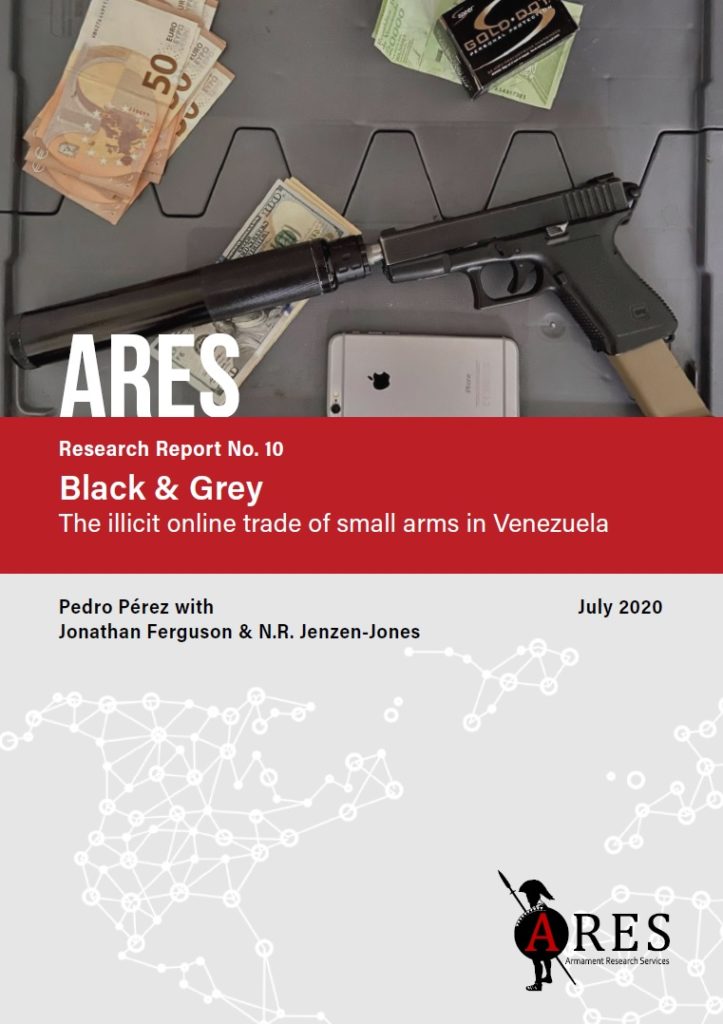 To read the full publication, click here.
For more publications from ARES, see our Publications page.