Hassan Morajea with Michael Smallwood
Pictures supplied to ARES show a Caracal F semi-automatic  pistol, produced by Caracal, a United Arab Emirates-based firearms manufacturer. This particular Model F is the personal protection weapon of an owner of a gold jewellery store in Tripoli's Old City, in Libya.
The owner, 'U', says he purchased the pistol a few months ago from a contact within the Supreme Security Committee (SSC), a branch of the Libyan Ministry of Interior tasked with providing security within Tripoli following the 2011 revolution. U believes that the pistol was bought and issued to the SSC by the Libyan government before it was sold to him by an SSC officer. While the supply of arms to Libyan security forces is permissible under certain circumstances outlined in the UN arms embargo, this case highlights the challenges of controlling these weapons once they arrive in Libya.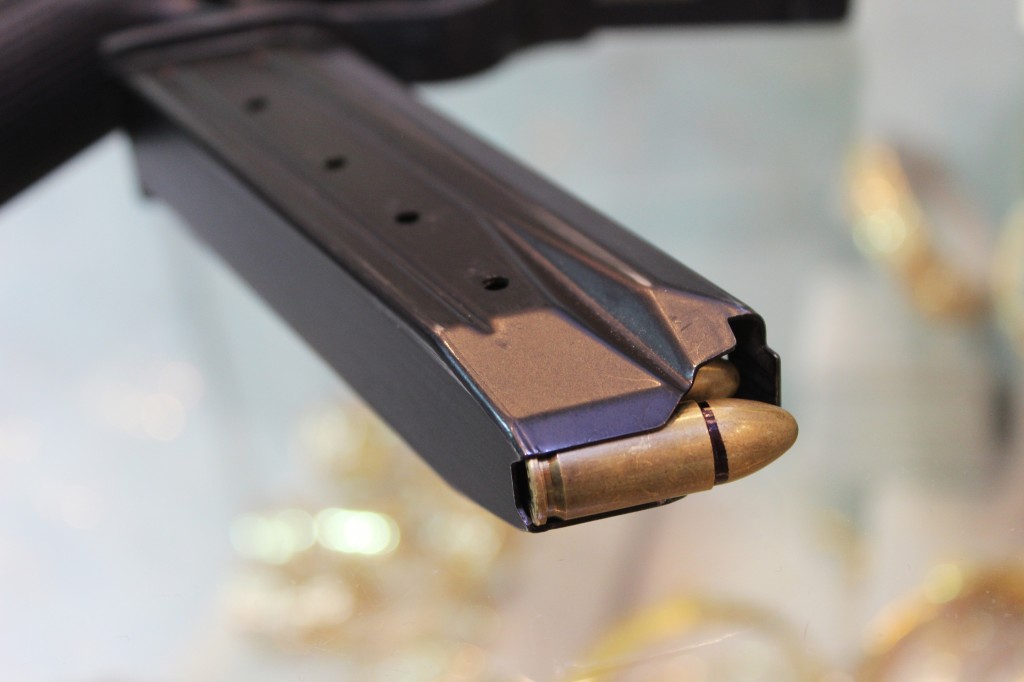 Pistols are a rare commodity in Libya, and command a significantly higher price than long arms. U paid LYD 5,000.00 for his Caracal F (over USD $4,000.00), a price he says was actually about 1,000 LYD below the going rate. This Caracal F is chambered for 9 x 19 mm ammunition; U had loaded his magazine with cartridges produced by in 1978 by FN Hersal, in Belgium. As well as being scarce, the 9 x 19 mm ammunition is also expensive in Libya. ARES Director N.R. Jenzen-Jones has previously documented the prices of small calibre ammunition in Libya; in February 2012,  9 x 19 mm ammunition cost around LYD 8.00 (more than USD $6.00 per cartridge). In 2014, U has been paying around LYD 5.00 (more than USD $4.00) per round – but U and fellow shopkeepers are happy with the economic trade-off of these weapons; whilst rifles are much more commonly available and relatively inexpensive, he says they "opt not to go for heavier weaponry, to avoid attention."
Interestingly, certain production batches of the Caracal F were recalled in October 2012, with the manufacturer citing a potential problem with the trigger assembly. The recall included all Model F handguns bearing serial numbers beginning with "L", like this example. It is unknown if this Caracal F has been returned or repaired since the recall.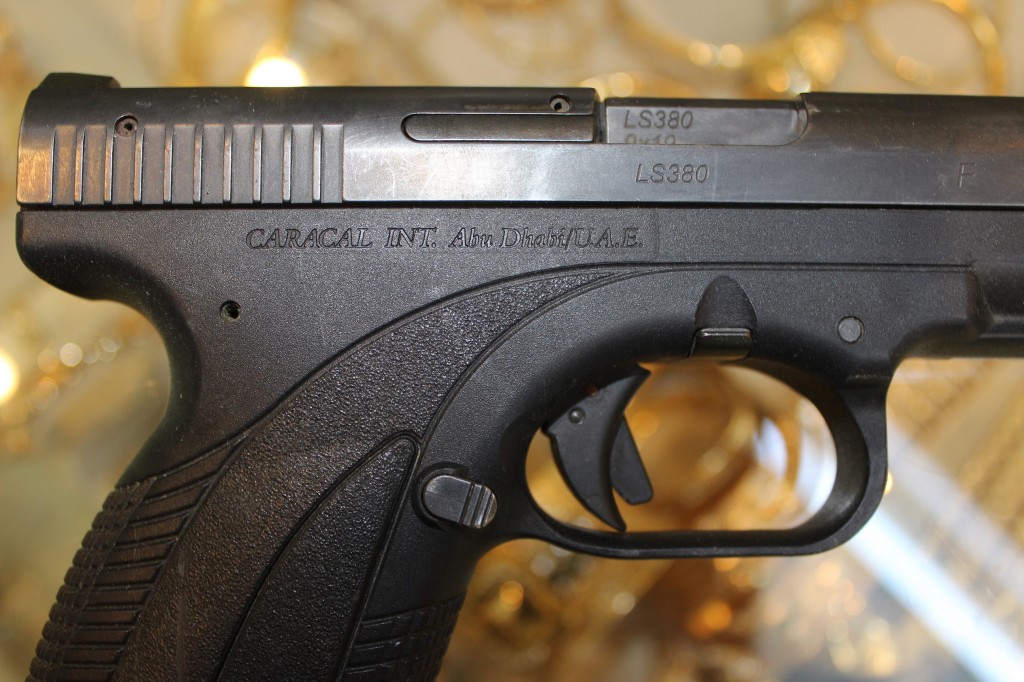 The Caracal F, and the rest of the original line, was replaced by the CP660, CP661, and CP662 models which feature redesigned slide assemblies. The Caracal F (full-size model) has the following selected technical characteristics:
Slide length:  178 mm
Barrel length:  105 mm
Height:  137 mm
Width:  30 mm
Weight:  750 g
Calibre:  9 x 19 or 9 x 21
Magazine capacity: 18
Trigger system:  'Short Double Action'
Trigger weight: ~2.3 kg

Photos and interview courtesy of ARES Research Assistant Hassan Morajea. Technical information taken from Caracal's website.