N.R. Jenzen-Jones
Update 150828, 2035 GMT: It has been suggested that the configuration of the rifle is very similar to that seen in service with Russian SOF units, including the Badger Ordnance IMUNS. Given Russia's increased involvement in Syria recently, this may point to the rifle's provenance, whether employed by Russian SOF in support of Syrian SOF units, or transferred to Syria.
A Russian news segment, released yesterday, contains rare footage of Syrian government special operations forces (SOF). The Vesti reporter follows SOF elements as they launch their offensive in rebel-held parts of Harasta, a suburb of Damascus which has been the scene of heavy fighting since Jaish al-Islam launched its own offensive in early September. The footage shows armoured fighting vehicles engaging suspected rebel positions, as well as Syrian SOF armed with a variety of modern weaponry and equipment.
Amongst the variety of arms and munitions visible in the footage appears to be an Accuracy International (AI) Arctic Warfare (AW) sniper rifle, chambered for .338 Lapua Magnum. The stock configuration, bolt, safety and firing pin cocking indicator, and bolt handle of the rifle pictured above are consistent with an AI AW rifle mounted in an updated chassis, similar to AI's ATAICS chassis system. The Accuracy International Chassis Systems (AICS) is a polymer and aluminium chassis designed to accommodate Remington Model 700 series rifle actions. The ATAICS brings a weapon's ergonomics in line with the modern Arctic Tactical (AT) line of rifles offered by the company. The AT rifle represents the evolution of the earlier AW series rifles, and is available with a wide variety of options, including the same type of folding stock.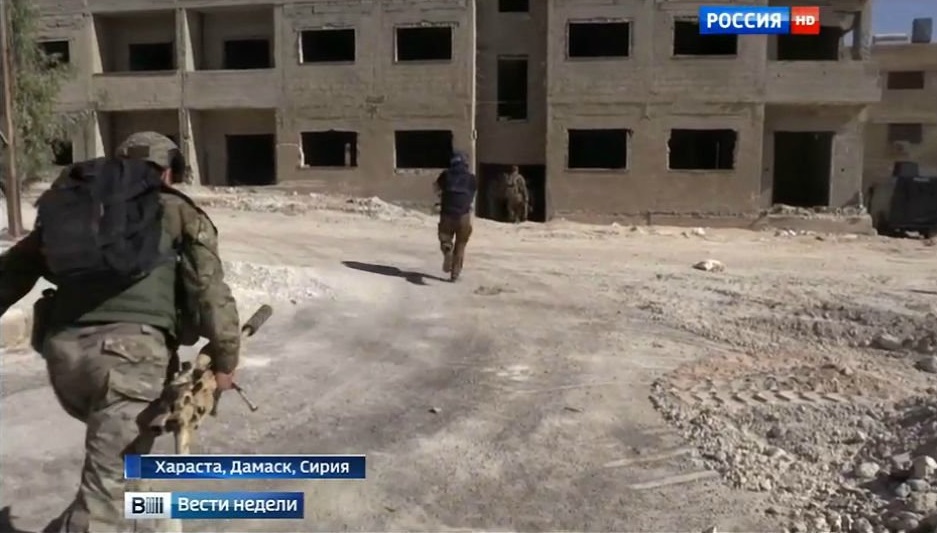 The specific chassis system fitted to this rifle appears to be of an earlier design than AI's current ATAICS offering, with a hinge catch that is not recessed. Visually similar models were launched at SHOT Show in 2012, indicating that this is a relatively recent acquisition for Syrian SOF. The rifle appears to be fitted with a Badger Ordnance Integrated Mount Universal Night Sight (IMUNS). It also features a folding stock, which is seen folded to the left-hand side in a manner consistent with AI's optional folding stock (see above). Accuracy International, a British company, supplies sniper rifles to more than 60 countries worldwide.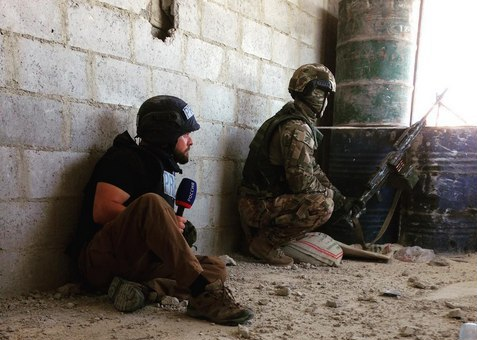 The video also shows Syrian SOF employing the PKP 'Pecheneg' light machine gun (LMG). At least 100 PKP LMGs were believed to have been delivered to Syria in 2013 for use by SOF elements, but the PKP has only been documented on one occasion prior to this latest footage. Also of note, much of the SOF equipment visible in this news segment is of a modern western style, reflecting a global preference to emulate successful SOF units from world powers. A balaclava, produced by the American brand Under Armor, is visible alongside the AI rifle in the image below. Western-made firearms and equipment enter Syria on a daily basis, albeit in limited quantities, much of it through the black market in Lebanon. Reklama: anglų kalbos dienos stovykla Vilniuje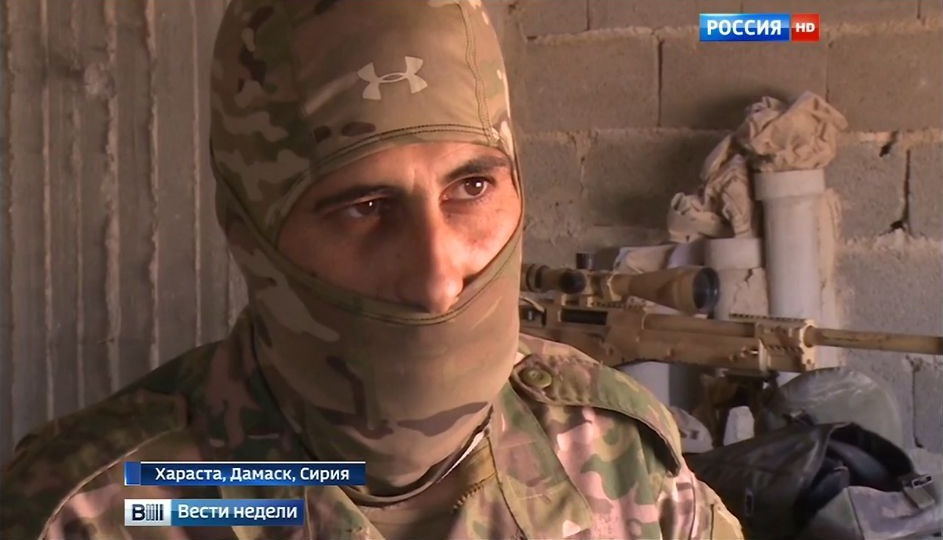 Special thanks to the Oryx Blog team, Jonathan Ferguson, and Yuri Lyamin.

Remember, all arms and munitions are dangerous. Treat all firearms as if they are loaded, and all munitions as if they are live, until you have personally confirmed otherwise. If you do not have specialist knowledge, never assume that arms or munitions are safe to handle until they have been inspected by a subject matter specialist. You should not approach, handle, move, operate, or modify arms and munitions unless explicitly trained to do so. If you encounter any unexploded ordnance (UXO) or explosive remnants of war (ERW), always remember the 'ARMS' acronym:
AVOID the area
RECORD all relevant information
MARK the area to warn others
SEEK assistance from the relevant authorities