Ali Richter
Update 160328: Further evidence of the use of the Type 73 GPMG in Yemen can be seen here.
The North Korean Type 73 GPMG has been previously documented in Iraq and Syria, and recently observed in Yemen. Images from Iraq show the Type 73 primarily in the hands of Iraqi Shi'a militias, particularly Badr Brigade forces, which have operated under direction from, and with substantial military support from, Iran. Other groups have also acquired limited examples of the Type 73, including the al-Imam Ali Brigade and the Christian Babylon Brigades. The Type 73 has also been documented in the hands of the Syrian Arab Army operating near Palmyra, Syria. A recent video from the Al-Masirah channel shows the Type 73 in the hands of a Houthi fighter in Taiz governorate.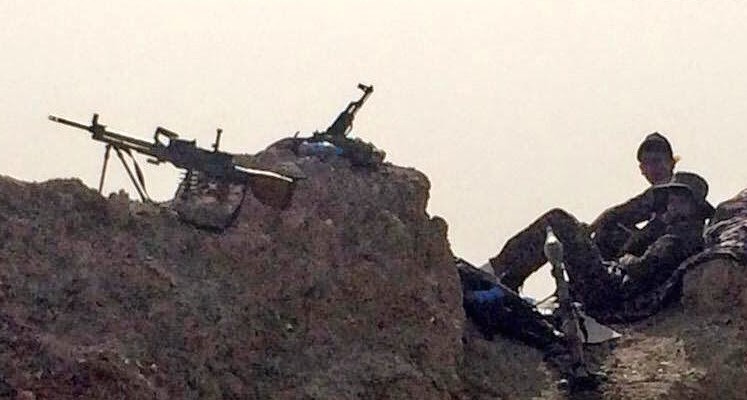 Badr Brigades fighters with a North Korean Type 73 GPMG in Iraq.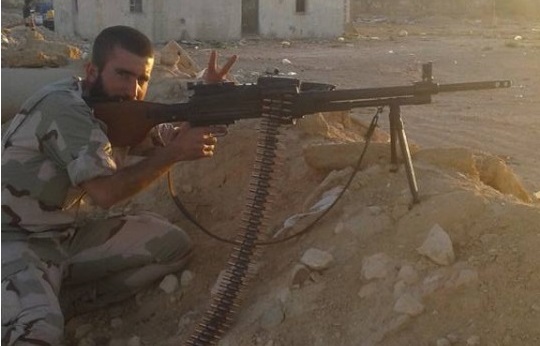 North Korean Type 73 GPMG operated by SAA near Palmyra, Syria.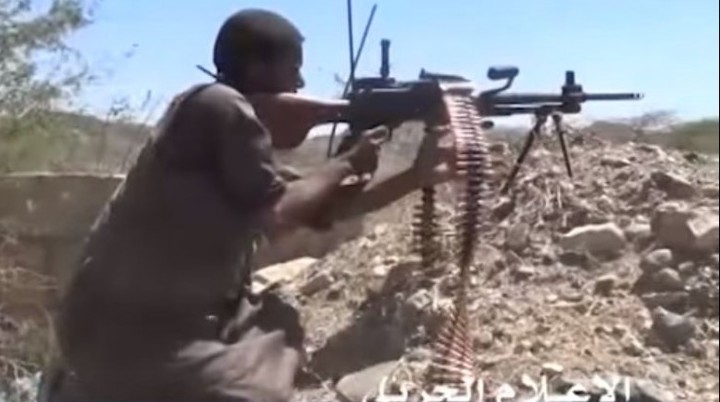 Houthi fighter armed with a North Korean Type 73 GPMG in Taiz governorate, Yemen. 

The Type 73 is a rotary-locked, gas-operated general purpose machine gun chambered for the 7.62 x 54R mm cartridge. It weighs in at 10.6 kilograms and is 1190 mm in length. It is commonly fed from either non-disintegrating belts (typically 100 or 250 rounds, although troops in combat sometimes shorten these or use irregular lengths) or 30-round removable box magazines. The Type 73 is sometimes incorrectly referred to as a 'light machine gun'.
The common denominator linking the presence of the relatively rare Type 73 GPMG in Iraq, Syria, and Yemen is likely to be support from Iran. Iran received the Type 73 GPMG from North Korea, likely during the late 1970s to mid-1980s, and employed these weapons during the 1980-88 Iran-Iraq War. Iran has continued to employ the Type 73 GPMG in a reserve role in recent years, issued to the paramilitary Basij forces and observed during exercises in the past decade.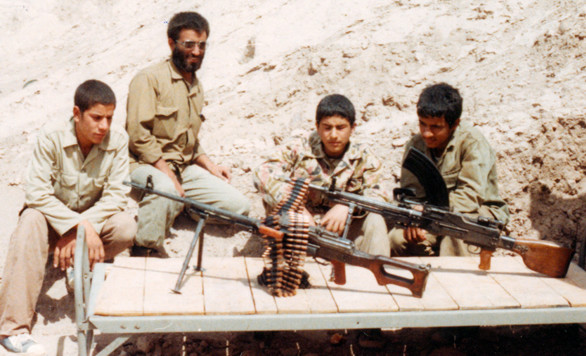 Iranian soldiers with a PK type GPMG and a North Korean Type 73 GPMG during the Iran-Iraq War.
Technical Specifications
Calibre: 7.62 x 54R mm
Overall length: 1190 mm
Barrel length: 608 mm
Weight: 10.6 kg
Rate of fire: 600 – 700 rounds per minute
Feed: 30-round removable box magazine or 100- or 250-round non-disintegrating belts
Special thanks to ARES Researcher Yuri Lyamin & Associate Researcher Galen Wright; Yuri noted several of these sighting on his excellent Russian language blog. h/t to @green_lemonnn and @bm21_grad. Technical specifications from Maxim Popenker's World Guns. 
Remember, all arms and munitions are dangerous. Treat all firearms as if they are loaded, and all munitions as if they are live, until you have personally confirmed otherwise. If you do not have specialist knowledge, never assume that arms or munitions are safe to handle until they have been inspected by a subject matter specialist. You should not approach, handle, move, operate, or modify arms and munitions unless explicitly trained to do so. If you encounter any unexploded ordnance (UXO) or explosive remnants of war (ERW), always remember the 'ARMS' acronym:
AVOID the area
RECORD all relevant information
MARK the area to warn others
SEEK assistance from the relevant authorities