Jonathan Ferguson
Amongst a handful of small arms seized on 6 September by police in Johannesburg, South Africa was an unusual Chinese sub-machine gun or pistol-calibre carbine. Superficially similar to the German Heckler & Koch MP5 and UMP—two better-known 9 × 19 mm sub-machine guns—this original design is available in both military/law enforcement and sporting forms as the CS/LS5, manufactured by Chongqing Jianshe Industry Co., Ltd (on behalf of Norinco), and the SMG9, produced by Sino Defense Manufacturing, respectively.
Three suspects were arrested by the South African Police Service on suspicion of planning an armed robbery. Along with the CS/LS5, two 7.62 × 39 mm self-loading rifles were also recovered: a Czech vz. 58 and an AKM-pattern rifle, both missing their stocks.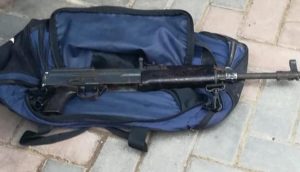 Figure 1.1 A Czech vz. 58 self-loading rifle without stock (source: via South African Social Media via ARES CONMAT).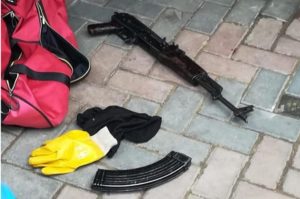 Figure 1.2 An AKM-pattern self-loading rifle without stock (source: via South African Social Media via ARES CONMAT).
The CS/LS5 first appeared in prototype form at the 3rd China International Police Equipment Exhibition in 2009, with the introduction of the production ready gun following in 2012. Due to variations in observed build standards and a lack of close-up images for the captured example, it is not clear whether the recovered weapon is a CS/LS5 or the semi-automatic-only commercial SMG9. In any case, the two variants appear to differ only in the trigger mechanism (and presumably in their markings), sharing a machined aluminium upper receiver with integral rear sight protectors and optical sight rail, as well as a polymer lower with side-folding butt-stock (seen folded underneath the captured example).
The upper and lower receivers are retained by the familiar push-pin arrangement. The rear iron sight is a vertically mounted wheel with multiple apertures, and the front post is shrouded in a machined sight protector/gas block assembly with a removable gas plug at the front. The cocking handle is mounted on the left-hand side, in a tube above the barrel, aping the popular HK MP5/UMP arrangement. The front handguard is polymer with insets for bolt-on strips of accessory rail (not present on the South African example). Like some contemporary western sub-machine guns, both variants are gas-operated and fire from the closed bolt, with an AK-inspired bolt carrier group. Designed for the 9 × 19 mm cartridge, the SMG9 is additionally available for the Italian commercial market in a 9 × 21 mm chambering.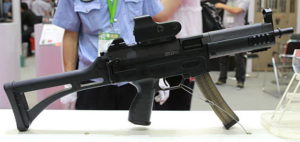 Figure 1.3 CS/LS5 on display at the 5th China International Police Equipment and Counter-Terrorism Technology and Equipment Exhibition in 2012. 
Unlike the CS/LS06, 9 × 19 mm sub-machine gun, it is unclear if the CS/LS5 has entered Chinese service or gained any foreign military or police contracts. Although self-loading rifles are legal in RSA and Chinese firearms are imported, ARES has yet to come across any examples of the CS/LS5 or SMG9, and it is possible that the weapon was illicitly imported.
Technical Specifications
Calibre: 9 × 19 mm
Overall length: 690 mm
Barrel length: 216 mm
Weight: 2.5 kg (w/ empty magazine)
Feed device: 30-round detachable box magazine
Sources
ARES CONMAT Database. 2019. Confidential.
Popenker, Maxim. n.d. Modern Firearms website. <https://modernfirearms.net/en/submachine-guns/china-submachine-guns/csls-5-eng/>
Tembe, David. 2019. 'Suspects Arrested'. 6 Sept. via Twitter <https://twitter.com/AsktheChiefJMPD/status/1170100869393764357?s=09>
Header image: A Chinese CS/LS5 or SMG9 sub-machine gun recovered by South African Police (source: South African social media via ARES CONMAT Database).
Remember, all arms and munitions are dangerous. Treat all firearms as if they are loaded, and all munitions as if they are live, until you have personally confirmed otherwise. If you do not have specialist knowledge, never assume that arms or munitions are safe to handle until they have been inspected by a subject matter specialist. You should not approach, handle, move, operate, or modify arms and munitions unless explicitly trained to do so. If you encounter any unexploded ordnance (UXO) or explosive remnants of war (ERW), always remember the 'ARMS' acronym:
AVOID the area
RECORD all relevant information
MARK the area from a safe distance to warn others
SEEK assistance from the relevant authorities