Michael Smallwood
Images recently uploaded to Twitter by the Free Syrian Amy's 'Division 30' show combatants with US-made arms. In one image, a Mk 14 EBR (enhanced battle rifle) series weapon is visible in the foreground, while another fighter holds what is likely an M16A4 rifle.
The Mk 14 EBR series are self-loading rifles chambered for 7.62 x 51 mm and typically employed as designated marksman rifles (DMR). Originally introduced by the US Navy, Mk 14 series rifles have since been produced for other US service branches and sold to foreign allies. The model pictured appears to have been produced by Rock Island Arsenal, in Illinois. Minor diagnostic details such as the type of optic, scope mount, bipod, and other components distinguish it from other models. It is designated as the M14EBR-RI, and some 6,200 examples were fielded by the US Army. Another photo uploaded the same day shows fighters with a 120 mm M120 mortar system, with one fighter carrying another M16-type rifle.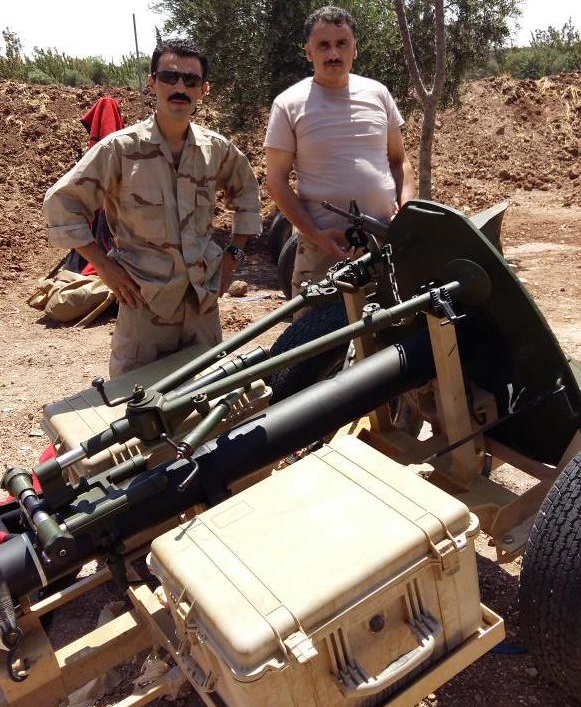 FSA fighters from Division 30 with an M120 mortar system.
It is not clear how Division 30 acquired these weapons, but it is likely they received them as part of a US-administered train and equip programme. The Mk 14 EBR has previously been seen in Iraq in the hands of IS fighters, as seen below, thought to be captured from Iraqi security forces who had, in turn, received it from the United States. With recent reports that Jabhat al-Nusra fighters successfully abducted members of Division 30, and killed others, there remains a possibility that some of these supplied weapons will yet find their way into the hands of other groups.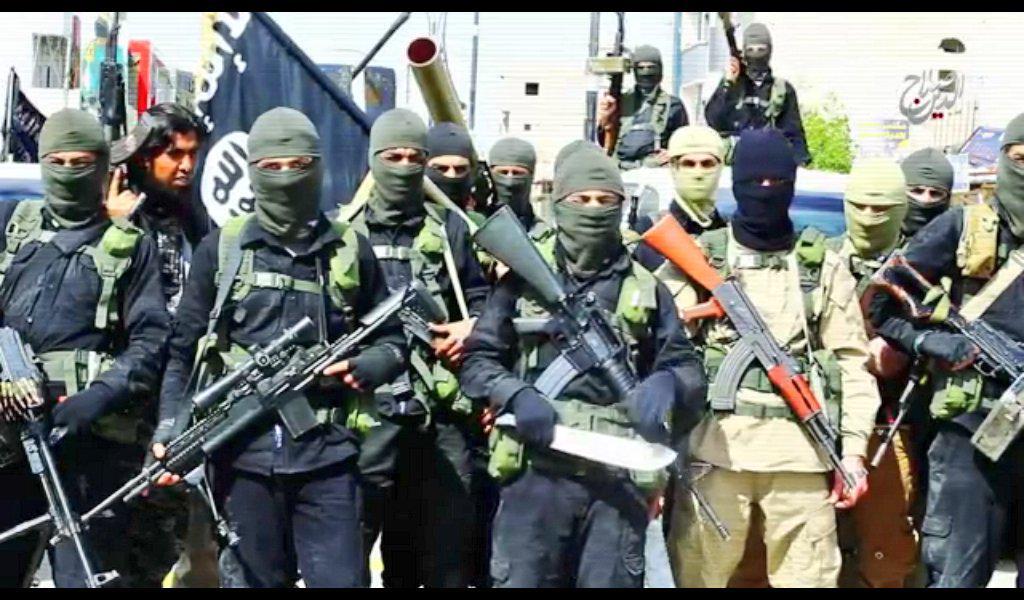 Special thanks to Aris Roussinos (VICE News). Picture of Mk14 EBR in Iraq from CBS News.